Introducing AgilePoint v8.0
The AgilePoint that you know and love just got better!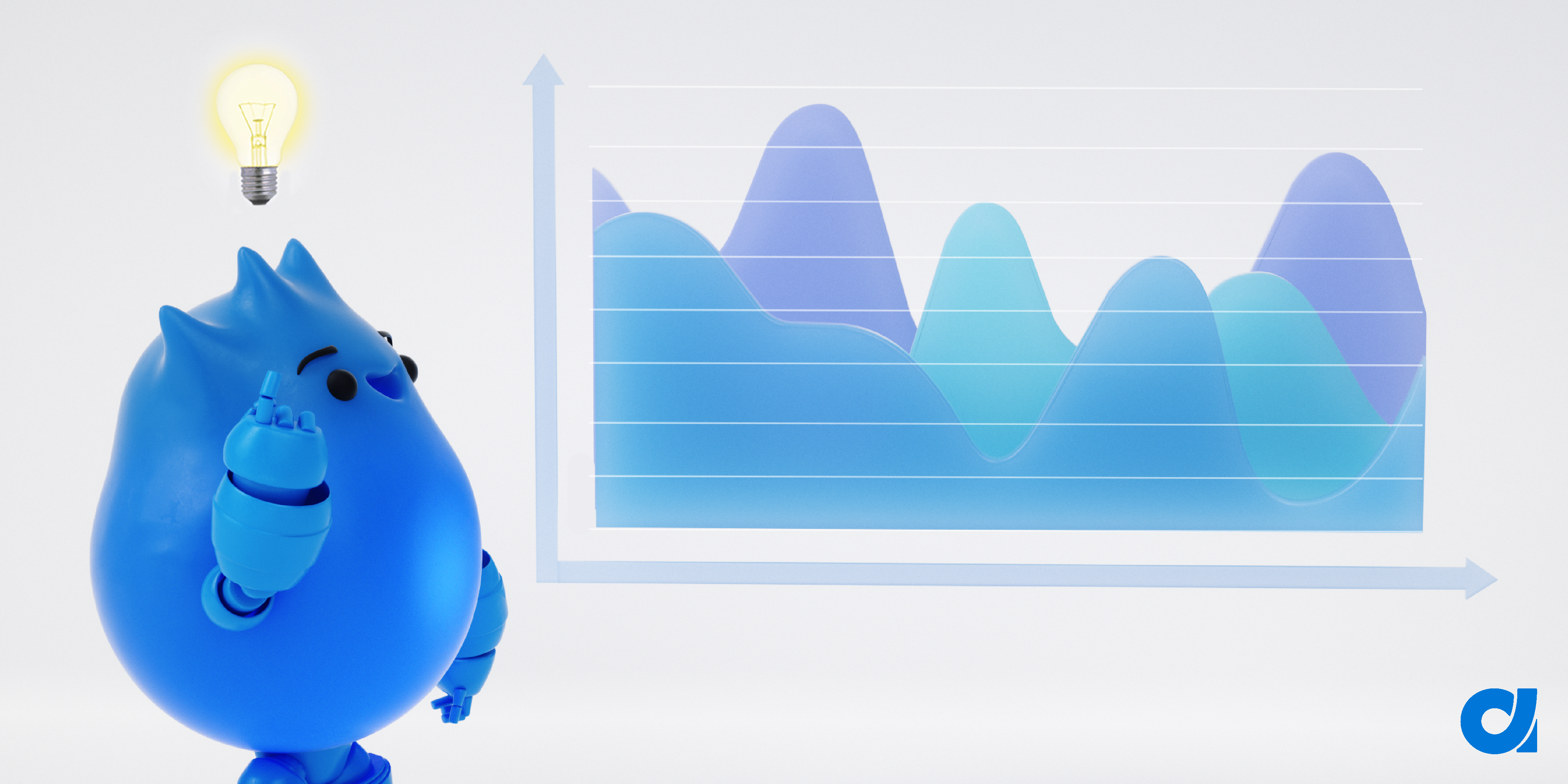 The Future of Smart Business Process Automation and App Development
AgilePoint version 8.0 introduces a sleek appearance with enhanced functionality and usability for multiple users from professional to citizen developers and for all processes from new integrations and business intelligence to faster application development.
Check out some of the new features below:
Modern Work Center
We modernized the Work Center module, your primary task hub, and centralized everything your team needs for a productive day at work.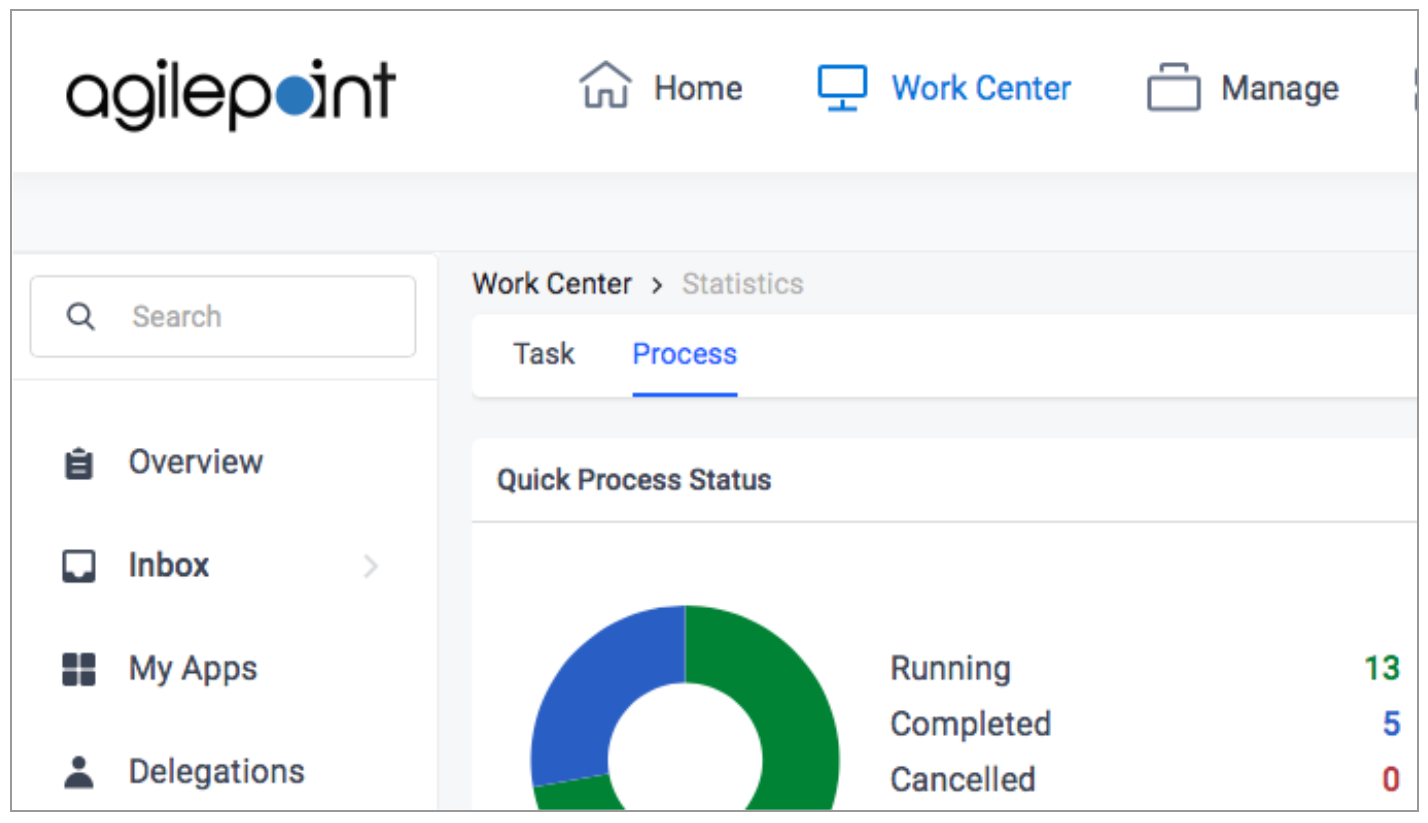 Enhanced Task Summary
We redesigned the Task Summary module to a UI design pattern that visually resembles a playing card so you can manage team workload in one glance.
Daily Planner
A new clutter-busting Daily Planner that goes beyond to-do lists letting you easily add new or existing tasks for goal tracking, helping you become what you inspire to be.
Work Management Analytics
Visualize work across multiple processes, check task stats and insights - all with one goal to ensure that teams complete activities on time across multiple workstreams.
Watchlist
The new Watchlist feature allows you to place important running processes front and center, helping you to track the things that matter the most.
Categories
The Categories function lets you sort and broadly group related applications and artifacts into business or function specific category.
Productivity Insights
Use data collected in the AgilePoint work center on task completion, bottlenecks, next best action, team workload and create dashboards to improve productivity decision making.
Embeddable Visualizations and Reports
Embed reports, charts, and whole dashboards directly into processes, applications, and portals created by citizen developers.
Report Delivery
Schedule automatic delivery, printing, export, and email any report or dashboard.
New Data Sources
We've added a bunch of new data sources, like Excel and Salesforce, to help you get the most complete view of your analytics possible.
Designer Studio
The app design studio is now more user-friendly and intuitive across the board for all skill levels. Even if your users have never built a report before, anyone can create beautiful reports in no time using the built-in Wizard.
Advanced Analytics Center
Explore a robust new business intelligence and analytics engine that can help you make better decisions, create beautiful ad-hoc reports, and branded dashboards.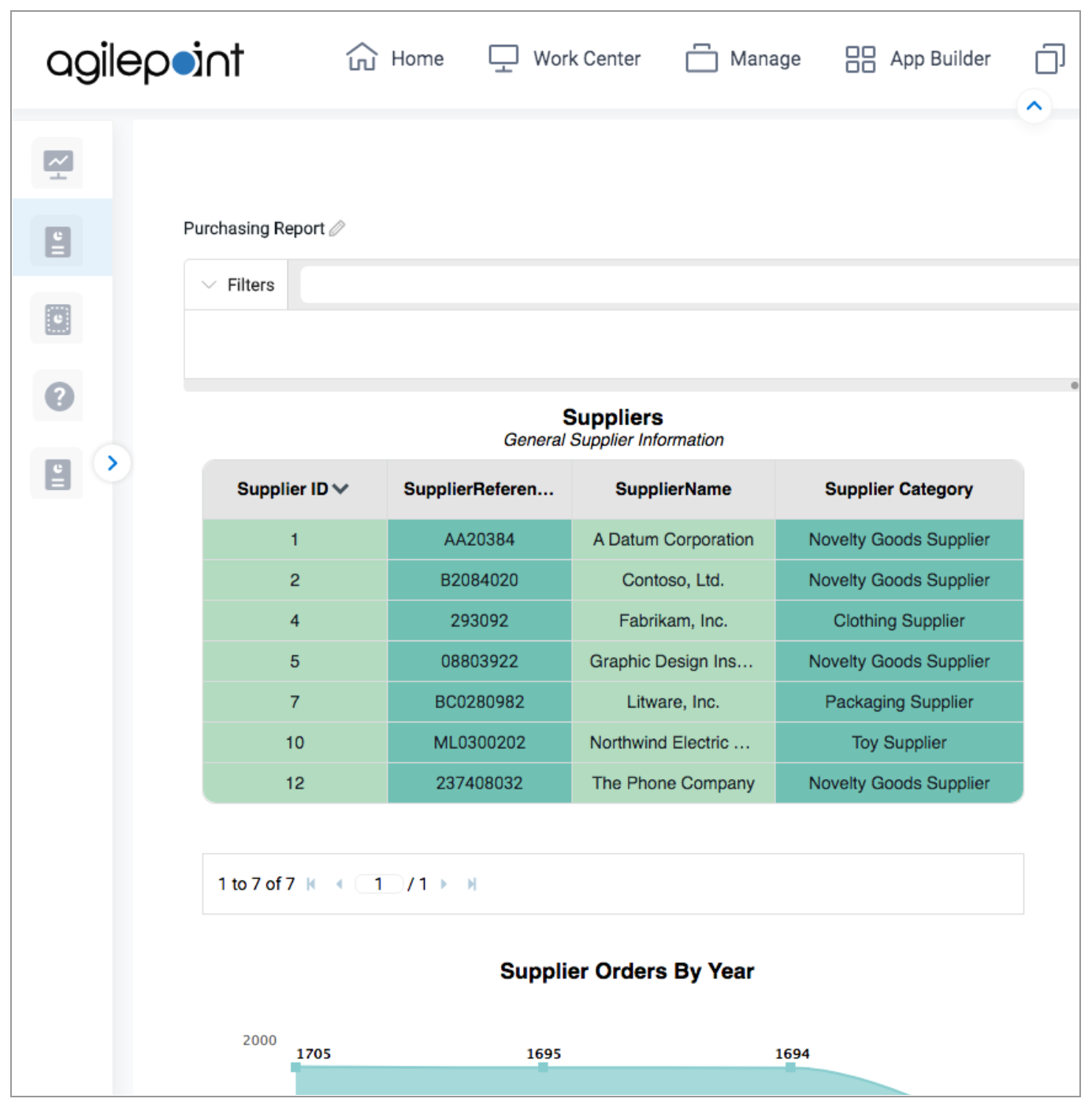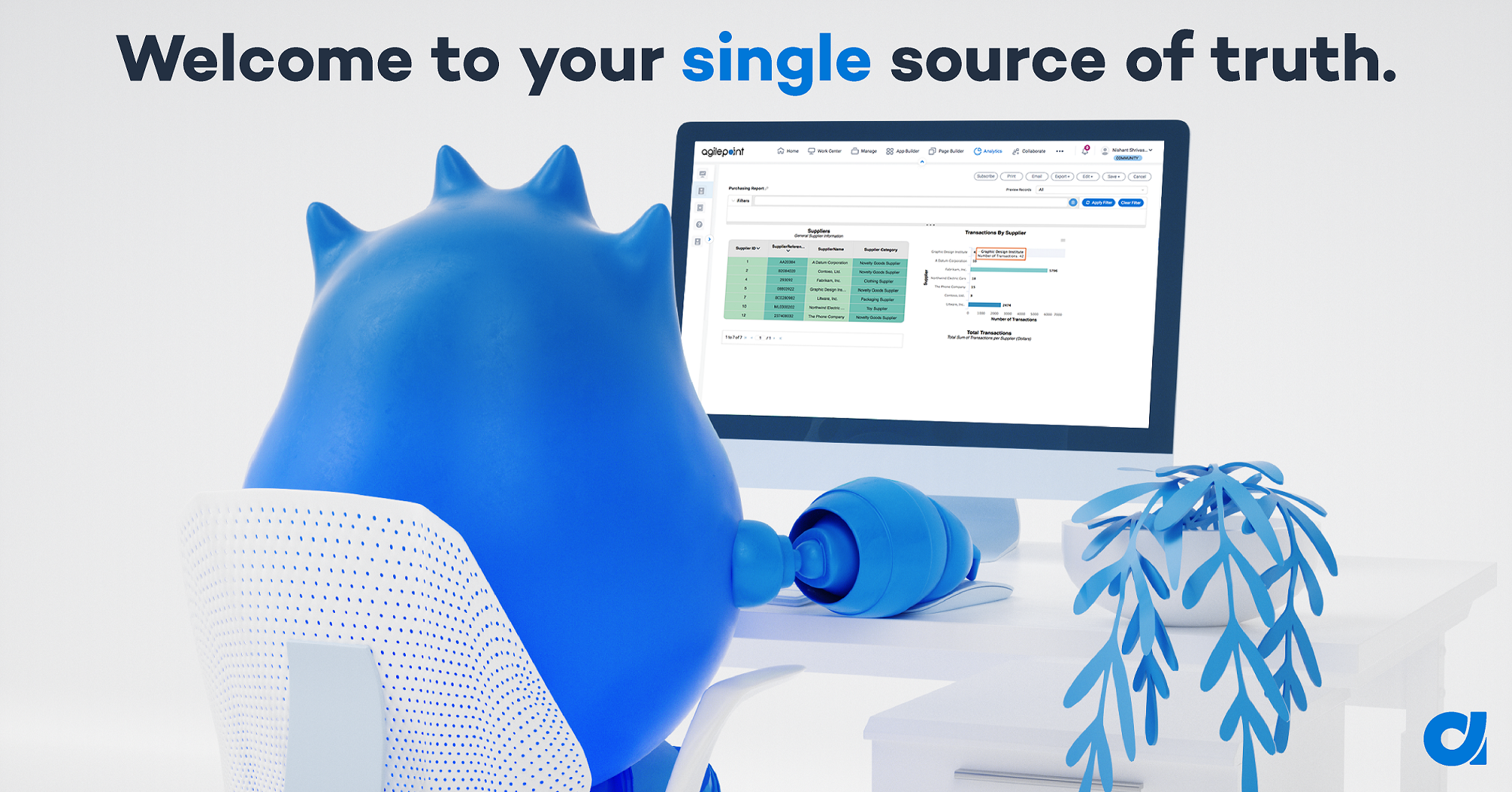 User-Friendly App Builder
The app builder now has a convenient Wizard-style building experience that supports citizen developer growth.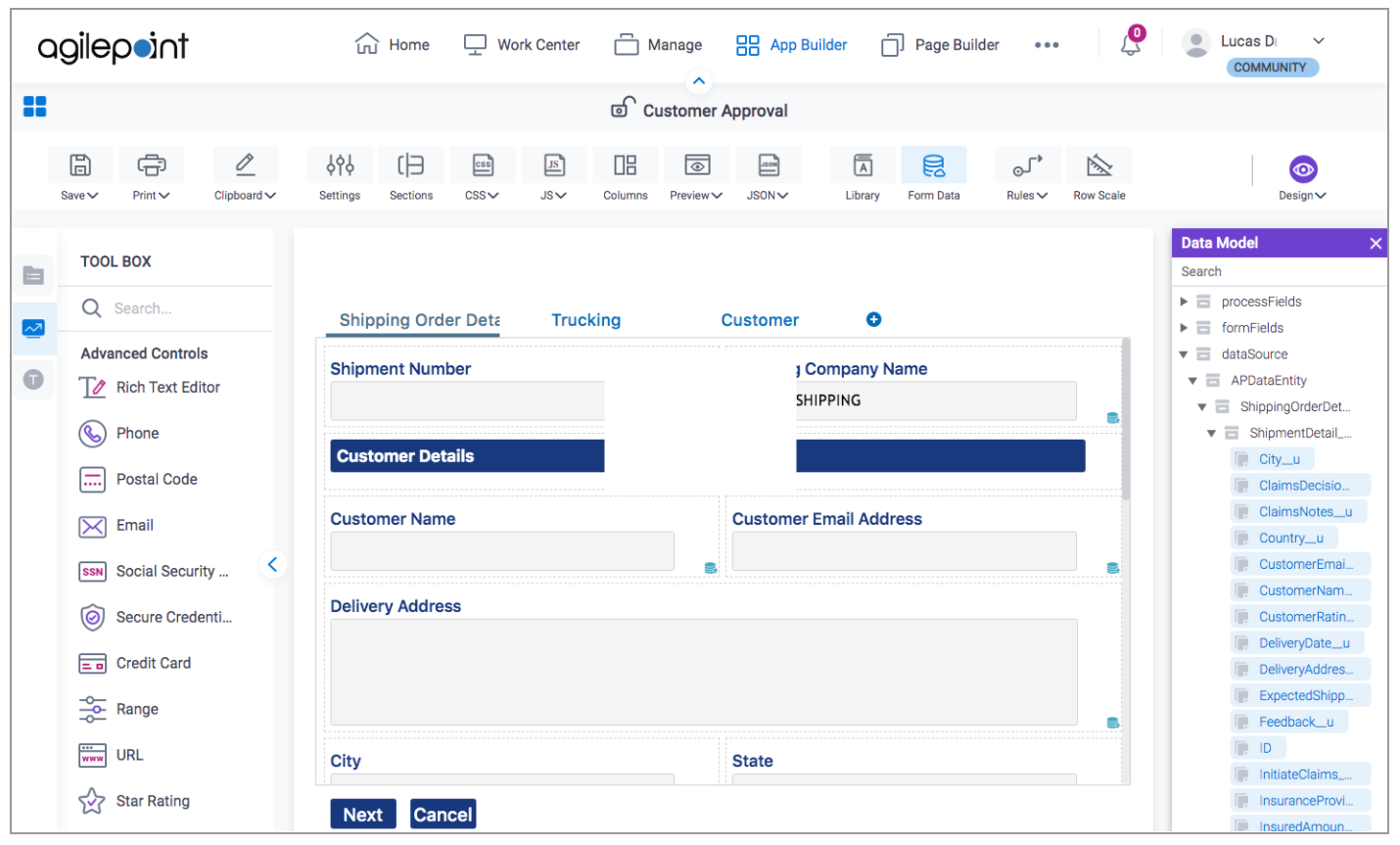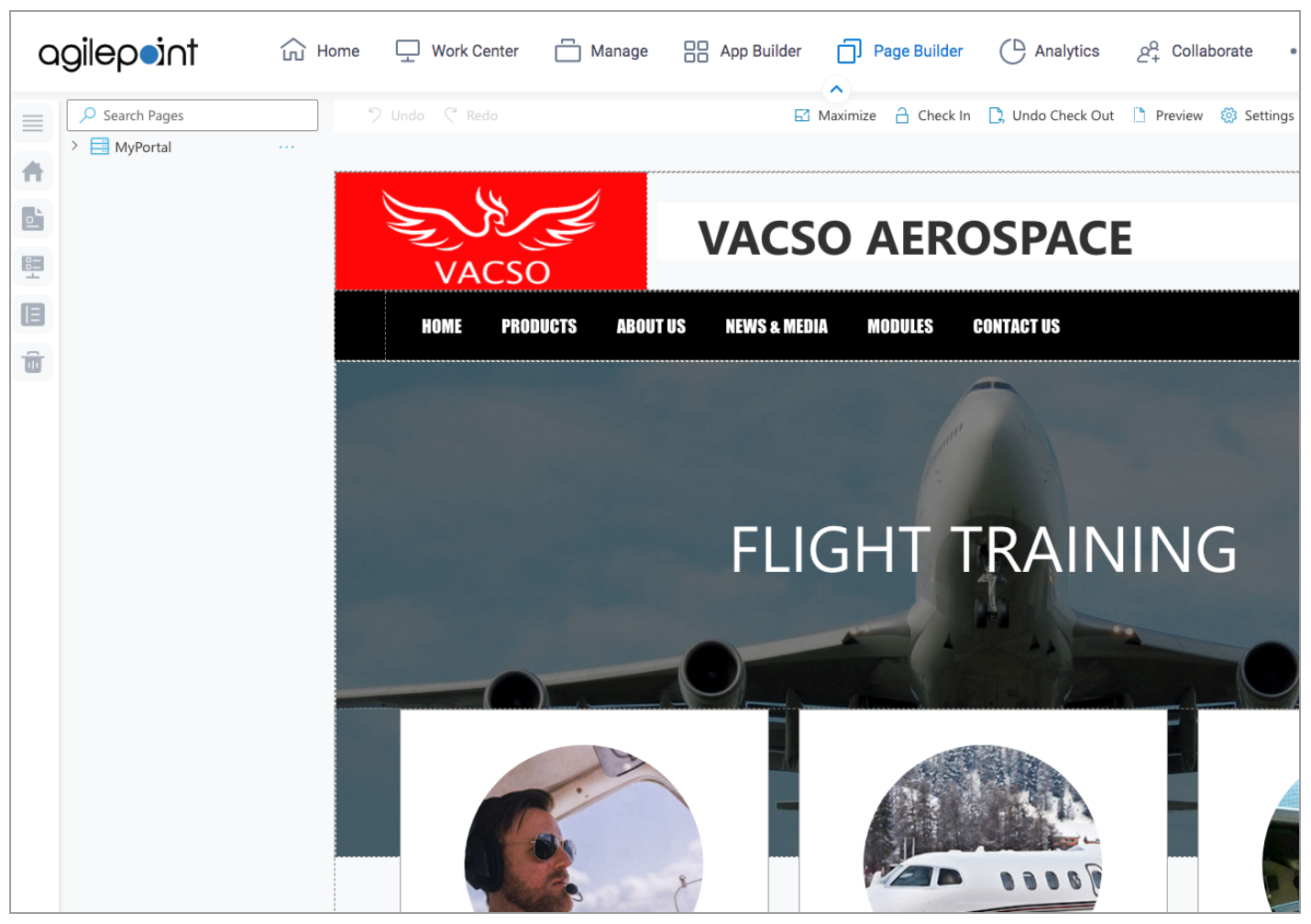 Excel Data Import Capability
Automatically create app data entities, new processes, or populate subform data with auto-detected field types from Excel files located anywhere.
Bulk Edit in List Forms
Quickly edit multiple rows in any list form at the same time.
Import and Export
Easily bulk export and import data entity structure along with its associated data in JSON, Excel and XML Formats.
Entity and Picklists Import
Now, you can import data entities and picklists using predefined Excel templates.
Updated Mobile Apps
The iOS and Android Mobile apps have been redesigned to reflect the recent mobile UX trends and best practices.
Blockchain
Use the new Blockchain Ethereum integration to facilitate secure data exchange across your day-to-day operations and with your business partners.
ServiceNow
Integrate AgilePoint with your existing ServiceNow workflows to create automated incident reports and work with records or attachments on the fly.
Power Automate
Open up two-way communication between Microsoft Power Automate's RPA and AgilePoint to trigger new flows within an AgilePoint process or create a new process within Power Automate's flow designer.
Jira
Connect AgilePoint to Jira to streamline daily tasks and simplify issue management across all of your development and organizational projects.
New Premium Integration
In response to a growing need for flexible access to existing systems and software, several new premium integrations are available to help optimize your processes even further.